Sunday, December 23, 2007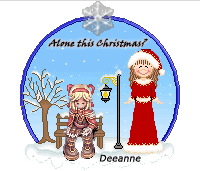 This is the new signature I made yesterday. I feel so sad and lonely. Christmas is just a few days away and I've been sad these past few days. Christmas is suppose to be happy, right? But why do I feel this way? SOB.

Sobrang hindi ko na alam gagawin ko. Para na akong tanga. Or tanga lang talaga ako? Bakit ba kase need ng love sa mundo? I feel like my whole world is tearing apart. Love ko siya pero... parang hindi kami magkasundo. Lagi nalang ako mali. Wala na ba akong ginawang tama kundi mali nalang? Akala ko dati.. pag love mo.. love ka okay na lahat.

MERRY CHRISTMAS sa lahat! Sana masaya pasko ninyo...