Tuesday, December 4, 2007
The RPC 2007 was held at World Trade Center from November 3 to 4, 2007. Seems like yesterday when the RPC 2007 was held. I miss the fun and laughter that we all shared. This was my first time to attend the RPC and I am a bit scared that it will be the last. (huhuhu! Goodbye Armada
)

November 2, 2007: The Making of the Armada Goonz Booth
When I arrived at the World Trade Center, I saw the level up staffs starting to set up the venue. I saw my high school friend, Melody, who is currently working at Level up as one of their Marketing staffs.

Melody: Uy haze! Anu ginagawa mo dito? (my high school friends call me haze kasi maraming dianne at diana sa school pati sa batch namin)
Dee: Ha? Eh tutulong kasi ako magsetup ng booth namin dito. Eh ikaw? anu ginagawa mo dito?
Melody: I'm working at Level up. By the way, andun yung booth ninyo oh! Doon kasi mga booths ng guilds.
Dee: Ah, sige thank you ha! See you around!

When I arrived at the Level Up City, I carefully walked around to look for our booth. (ikot-ikot.. wala namang makita..
) I suddenly noticed a basket full of plastic flowers (aha! ito ata yung sinasabi samin ni kuya kevs na ibebenta dito sa WTC! Pero.. bakit wala kaming booth at puro angle bar lang yung place?! at nasaan naman kaya sila?

). My cellphone vibrated and I received a message from Kaye (st.serenity), telling me that they were out to have lunch. She was asking where I was. (i mean me and my brother ryan!) She even called me up to give us instructions on how to get there. (waaah! Bakit pa kasi late ako?) Anyway, here are the pictures when we were setting up the booth.
Ayan ang harap ng booth. Everyone is sooo busy!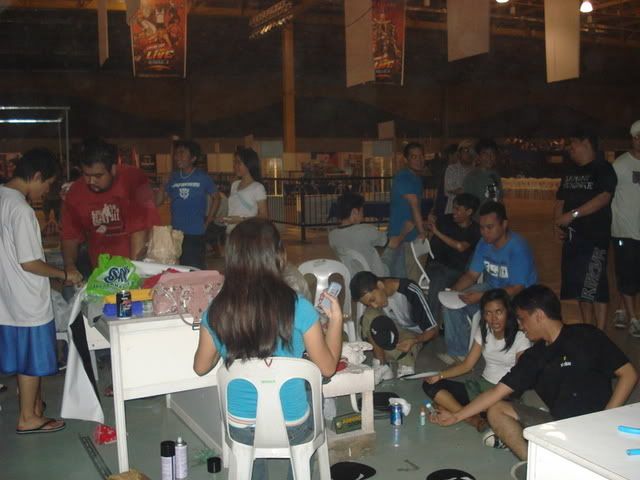 Dito naman.. we're all busy masking the Goonz Mask!


November 3-4, 2007 : The RPC 2007 Event
This Event is super tiring but super memorable. I enjoyed every moment I spent at the World Trade Center. I saw new faces and made a lot of new friends. I enjoyed the cosplay and the Ragnarok Championship.
(grabe! sana pwedeng umulit lahat ng nangyari nung araw na iyun.)
Anyway, I'll just share with you our pictures.
(pictures were taken by: Goddess Anne, Kaseh and DerekGruesome

)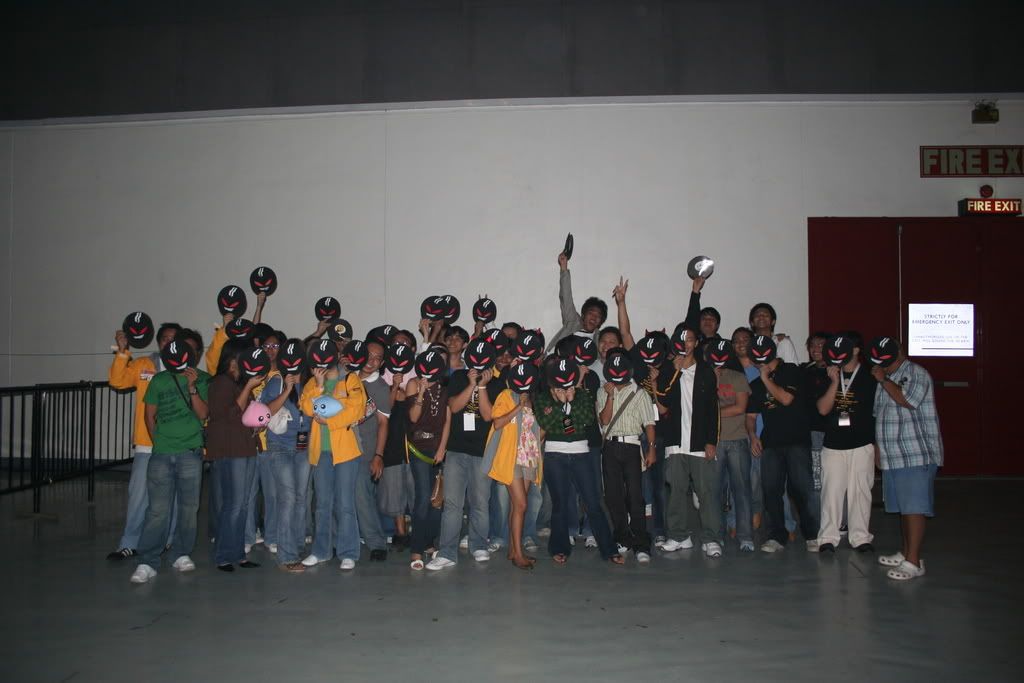 Armada-Goonz wearing the Goonz mask!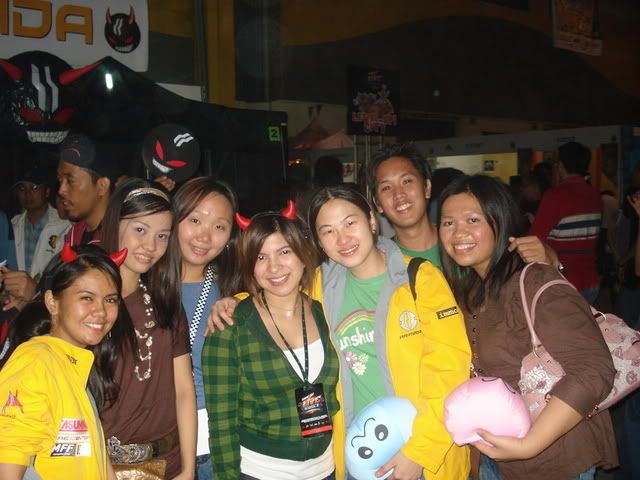 The Armada Girls